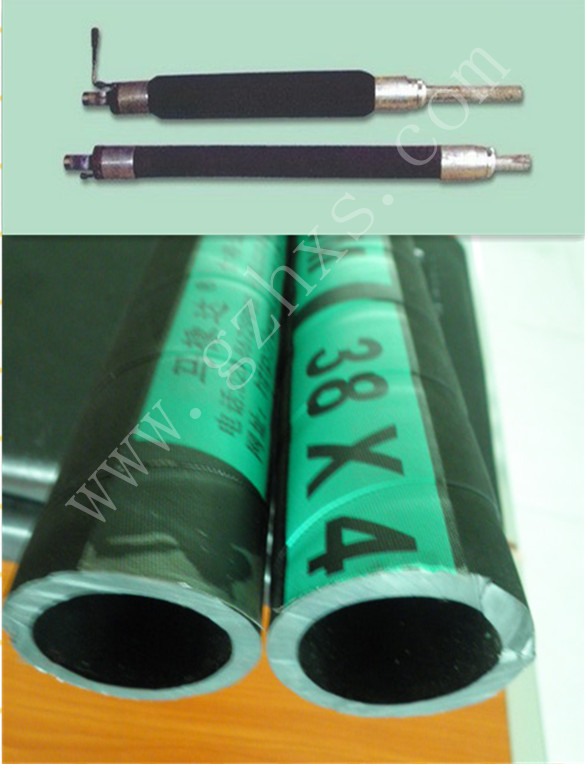 Name:rubber expansion hose


ID No.:CJG3287

Model No.:C-JG520

Special:10mm-356mm

Price:3.22

Detailed Product Description
1.hole sealing water injector
2.ID:10-356mm
3.4-5tons water per hour hole sealing
4.pure rubber hose.

Feature:
The hose body length decreased,the diameter increase and on the expansion state after hose enduring internal upright pressure.Under this conditions,the hose accomplishes the hole sealing function.

Application:
1. Apply to coal mine and clear dust.
2. Apply to engineering construction and leak prevention construction underground.
3. Apply to tunnel exploitation and pour cast underground and underwater.